The power of mentorships: Grow your pipeline of talent and invest in your people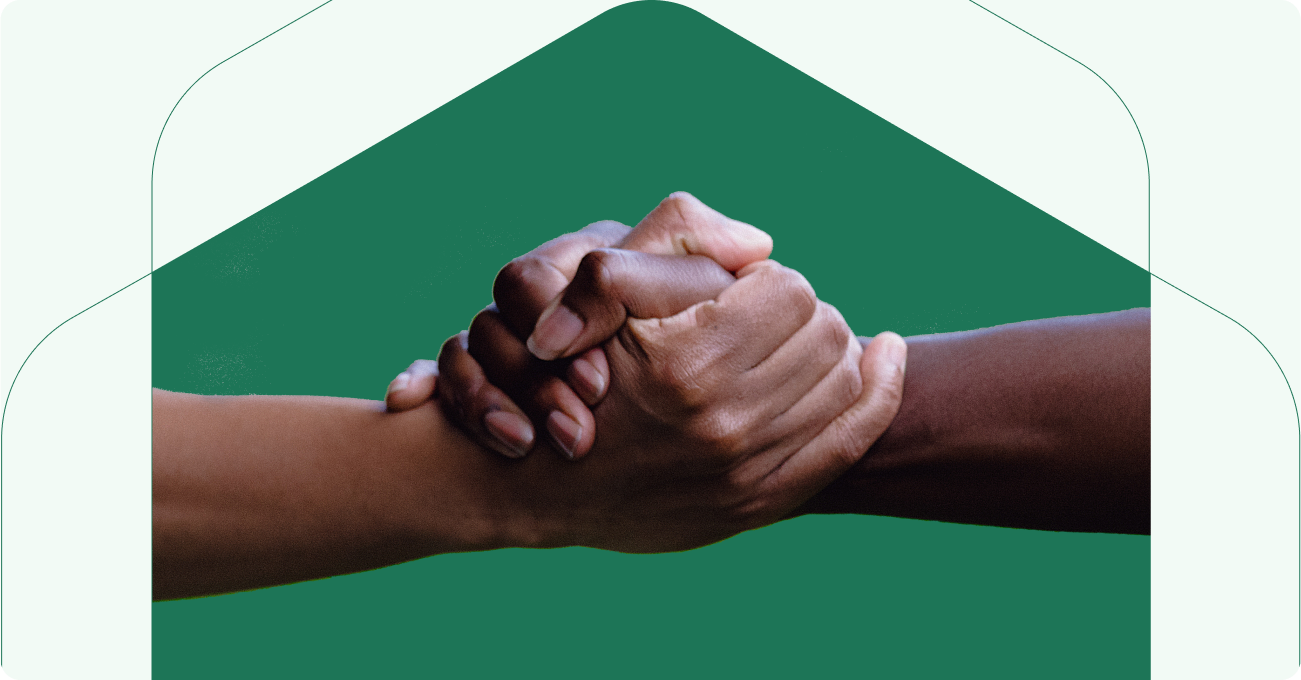 January 2022 marks National Mentoring Month. Even though mentorships are a year-round commitment, this month prompts us to celebrate all the benefits of workplace mentorships. In this post, we explain how to set up a successful mentorship programme in your startup. As well as how mentorship programmes can boost diversity in your company.
The power of mentorships
To adapt to our rapidly changing world, we need to constantly learn and grow. And the workers of today are always looking for opportunities to do just that. Many companies turn to external providers or offer personal stipends to invest in their employees' skills. But you might be overlooking the wisdom you already have within your company if this is as far as your L&D offerings stretch.
A powerful way to build connections, share knowledge and harness the skills of your employees is to set up a mentorship programme. And the benefits don't stop there. You can use mentorships to connect with future employees and build your pipeline of talent.
In this post, we explain how to create opportunities for junior colleagues (and future employees) to learn from the experts at your company – to learn the ropes, develop their professional network and supercharge their skills.
How mentorships can build a strong pipeline of diverse talent
If you're anything like most tech startups, you might be facing a pyramid-shaped problem when it comes to diversity. Do you see women, people of colour and people from lower socio-economic backgrounds represented strongly at the bottom, but in fewer numbers at the top?
Mentors can clear the path for junior employees to succeed. They can back the corner of their mentees, fighting their case for promotion or stretch opportunities. They can also pass on the skills and connections necessary to climb the ladder.
You can view mentorships as a long term strategy to invest in your junior talent. Don't stop there — why not branch out and connect with people outside of your organisation too? This is a great way to access underrepresented talent and build your pipeline of talent.
How to pair mentors and mentees in your company
There are numerous ways to structure mentorships between employees in your company. All of these options are backed by research, so decide which one best suits your context.
1) Matching by identity
In this type of programme, mentees and mentors are paired because they share certain demographic characteristics. For example, you could have a junior woman matched with a senior woman mentor, or a junior Black employee matched with a senior Black colleague.
This type of mentorship programme gives junior employees an experienced insider and role model who can help them navigate the workplace. When mentees and mentors share demographic characteristics, they may have a shared understanding of their unique experiences in the workplace.
Researchers found that pairing mentees and mentors in this way can boost career satisfaction for employees of colour, helping them stay in their roles longer and reach higher heights.
2) Pairing minority group juniors with majority group seniors
If your senior team is mostly homogenous, you might struggle to match mentees and mentors with shared demographics. Beware of overburdening people with several mentees just because they're the only woman or person of colour senior enough to take on the role.
Instead, pair minority group juniors with majority group senior colleagues. This has been shown to improve retention of women and give a powerful boost to their careers, especially in industries where women are underrepresented, such as tech. This is because male mentors can lend visibility and legitimacy to their female mentees, helping them break through barriers women typically face in male-dominated spheres.
3) Pairing by skill
Mentorships are particularly effective when focused on developing a specific skill. These programmes can be especially beneficial for minorities who have less access to informal development opportunities. In time, skills-based mentorships can improve diversity at the top.
You can ask participants to fill in a quick survey outlining the skills they'd like to gain or the expertise that they can coach in. Then, pair mentees with mentors who have relevant skills to share. They don't have to be on the same team — in fact, it's better if mentors and mentees have totally different perspectives of the company so they can learn from new approaches.
For example, if a junior employee says they'd like to "inspire a crowd by delivering great presentations," you can match them with a mentor with extensive public speaking experience, no matter where they sit in the company.
Extra hint: Pairing senior majority-group employees with junior minority mentees can broaden support for D&I in your company, cultivating a more accepting and supportive workplace culture.
These connections give senior employees a better understanding of the hardships that minorities face in the workplace. They also gain insight into what needs to change to make the workplace fairer for everyone.
Go the extra mile: Mentoring future talent
If you want to broaden your reach when it comes to recruitment, then setting up an external mentorship programme is the way to go. It's a long term investment and it's well worth it — you'll open up opportunities for people who may otherwise be excluded from working in UK tech.
Some platforms and charities have made it their singular goal to match mentors up with people who'd really benefit from this opportunity. Here are some examples:
Oko – Oko pairs young people with professionals using personality-matching technology. They have a 6 step programme to enable anyone with 7 years of professional experience to become a mentor.
Reach Out UK – Help disadvantaged young people in your local community succeed. The organisation provides training for anyone who becomes a ReachOut mentor. The programme runs in London, Liverpool and Greater Manchester.
Prince's Trust – Through this organisation, your employees can volunteer as mentors to young people facing barriers to the world of work. Choose the time commitment and the Prince's Trust will set you up with everything you need to make a real difference to the life of your mentee.
No rigid structure or schedule is needed to make these mentorships successful. And these organisations will lend their expertise to make sure you make the most of the programme.
There you have it: 3 different ways to pair mentors and mentees in your company. Which one will you try out? Come back next week for guidance on how to be a successful mentor. Watch meaningful connections flourish and lend some rocket fuel to junior employees' development.
Backing it up
De Vries, J. & Webb, C. (2006) 'Mentoring for gender equality and organisational change' Employee Relations
Dinolfo, S. & Nugent, J. (2010) 'Making Mentoring Work', Catalyst
Gorman, E. H., & Kay, F. M. (2020). Skill Development Practices and Racial-Ethnic Diversity in Elite Professional Firms. In Professional Work: Knowledge, Power and Social Inequalities. Emerald Publishing Limited.
Moss-Racusin, C. et al. (2021) 'Boosting the Sustainable Representation of Women in STEM with Evidence-Based Policy Initiatives' Policy Insights from the Behavioral and Brain Sciences
Ramaswami, A., Dreher, G. F., Bretz, R., & Wiethoff, C. (2010). Gender, mentoring, and career success: The importance of organizational context. Personnel Psychology, 63(2), 385-405.