Empowering Parents Through Shared Parental Leave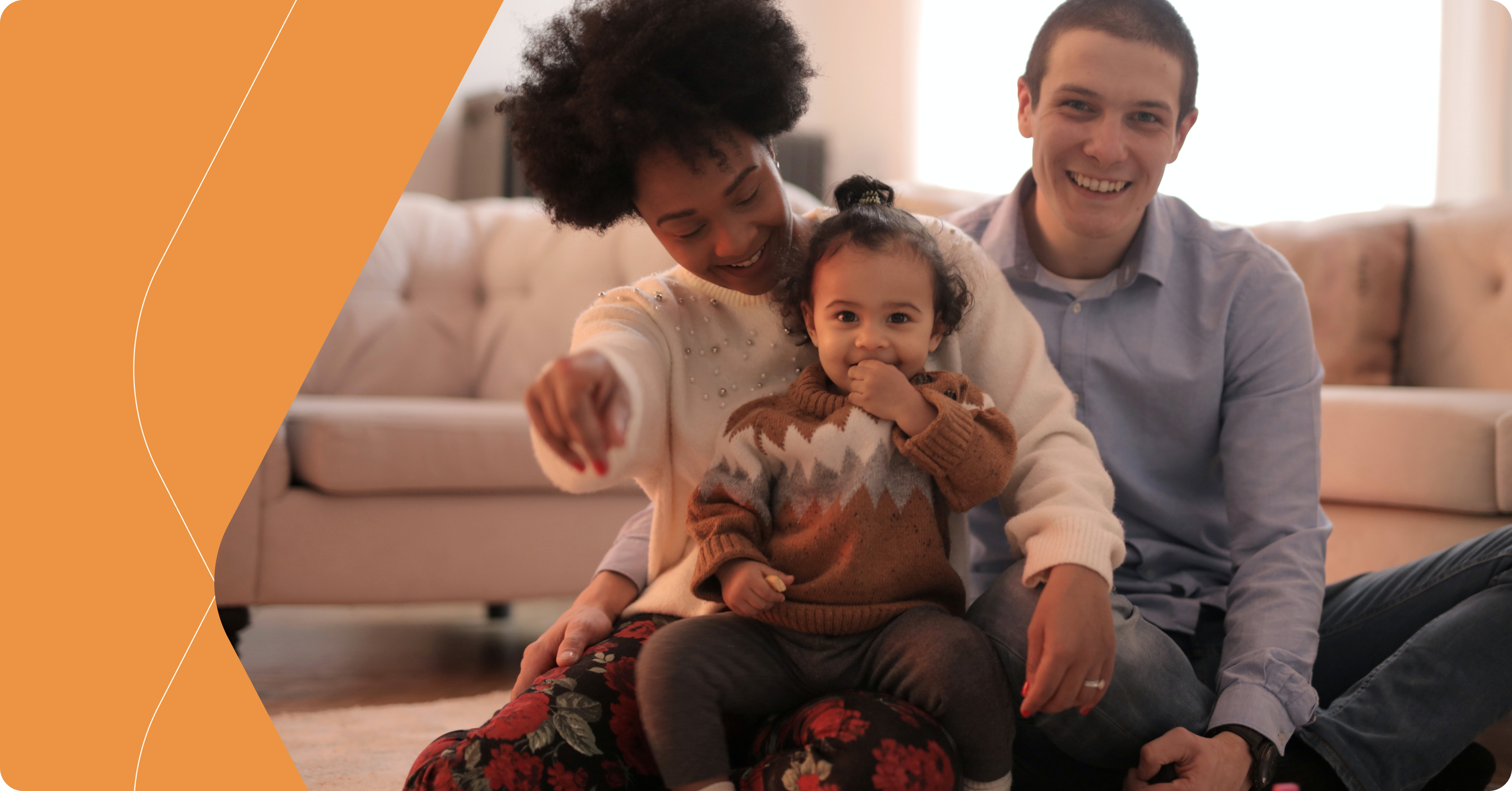 All parents, no matter their gender, should be able to take full advantage of parental leave. Not only does it lead to happier parents, but it closes the promotion and pay gap between mothers returning from leave. Here's how to shift the norms with shared parental leave.
What is shared parental leave?
In the UK, women spend more than twice as much time on childcare duties as men and are more likely to leave work due to family pressures. It's not that men don't want to be involved in childcare. Studies show that dads involved in childcare are happier and healthier.
More often than not, it's that they can't take advantage of the same parental leave benefits as women. Or, they feel pressure from their peers not to take time off. Research shows that parents worry men will face larger career penalties for taking leave than women.
Shared parental leave enables both parents to take advantage of time off and flexible work. It benefits everyone in the workplace. Women are encouraged to stay in their careers longer and advance to senior levels, and men get the fulfilment of taking time off for childcare.
Encouraging working parents to share childcare responsibilities is one of the most promising ways to create equity in career development.
Empowering fathers to take up shared parental leave
A shared parental leave policy won't have the desired effect on advancing equity unless men feel able to take it up.
A study conducted by the Behavioural Insights Team with leading UK banks sought to understand how expectations impact men's intention to take parental leave. They revealed that people's assumptions aren't accurate. In general, people are much more supportive of fathers taking leave than we might assume.
When participants were told what their colleagues actually thought — that the majority of their male peers supported men taking parental leave or working flexibly — it significantly increased their intention to take up to 8 weeks of paid leave.
So to shift norms and encourage men to take up parental leave, be consistently and vocally supportive.
Inspiration bank
Charlie HR have a completely gender-neutral parental leave policy and offer additional support & benefits for employees who become parents.
Kindred Capital, an early-stage VC firm, have an excellent universal parental leave policy. Read about their experience here.
Koru Kids developed a top 50 league of paternity leave policies across UK companies. The top companies offer 100% pay for 26 weeks. How does your policy stack up?
How to promote shared parental leave
1) Boast about your policy
Publish your shared parental leave policy on your website and your job ads in the "perks and benefits" section. Make sure it's also in your employee handbook, and draw attention to it whenever you onboard new employees.
If you're updating your SPL policy, or publishing one for the first time, dedicate some time to explaining the changes in your next company all-hands. Spend some time answering employee questions so that everyone understands the benefits.
2) Get leadership involved
Ask for senior leaders to provide some quotes on the benefits of shared parental leave. Share these quotes in your policy and employee handbook. Have senior leaders share support for the policy and regularly remind employees about it in all-hands meetings.
Whenever an opportunity arises for a senior leader to take up shared parental leave, push them to do so! It sends a clear message that SPL won't harm anyone's career progress. When leaders model the behaviour, expectations shift — if those at the top of the company embrace SPL, everyone else should too.
3) Support parents who go on leave
In-depth research with UK parents finds that fathers feel guilty about having work piling up while they're away. Reduce the burden for fathers taking leave by finding a temporary replacement for them, as you would do for maternity leave.
Set up a returnship programme to support employees coming back from extended leave. Include staying-in-touch days and ramping up return so people can readjust to working life while balancing family commitments.
Make sure employees are aware this support is available. It can make their decision to take leave much easier.
---
Everyone benefits when we rebalance the responsibility of childcare. Women won't be expected to sacrifice their careers for their families. And men will feel more comfortable prioritising family commitments over their careers. It's not only about tweaking your workplace set-up. Shared Parental Leave represents a broader societal shift towards gender equality.
Backing it up
Kossek, E. E., Su, R., & Wu, L. (2017). "Opting out" or "pushed out"? Integrating perspectives on women's career equality for gender inclusion and interventions. Journal of Management, 43(1), p. 248
Kaufman, G. (2018). Barriers to equality: why British fathers do not use parental leave. Community, Work & Family, 21(3), 310-325.
Gatrell, C., & Cooper, C. L. (2016). A sense of entitlement? Fathers, mothers and organizational support for family and career. Community, Work & Family, 19(2), 134-147.
Twamley, K., & Schober, P. (2019). Shared parental leave: Exploring variations in attitudes, eligibility, knowledge and take-up intentions of expectant mothers in London. Journal of Social Policy, 48(2), 387-407.
The Behavioural Insights Team (2018) 'The benefits of rebalancing childcare'