How to support working parents in your startup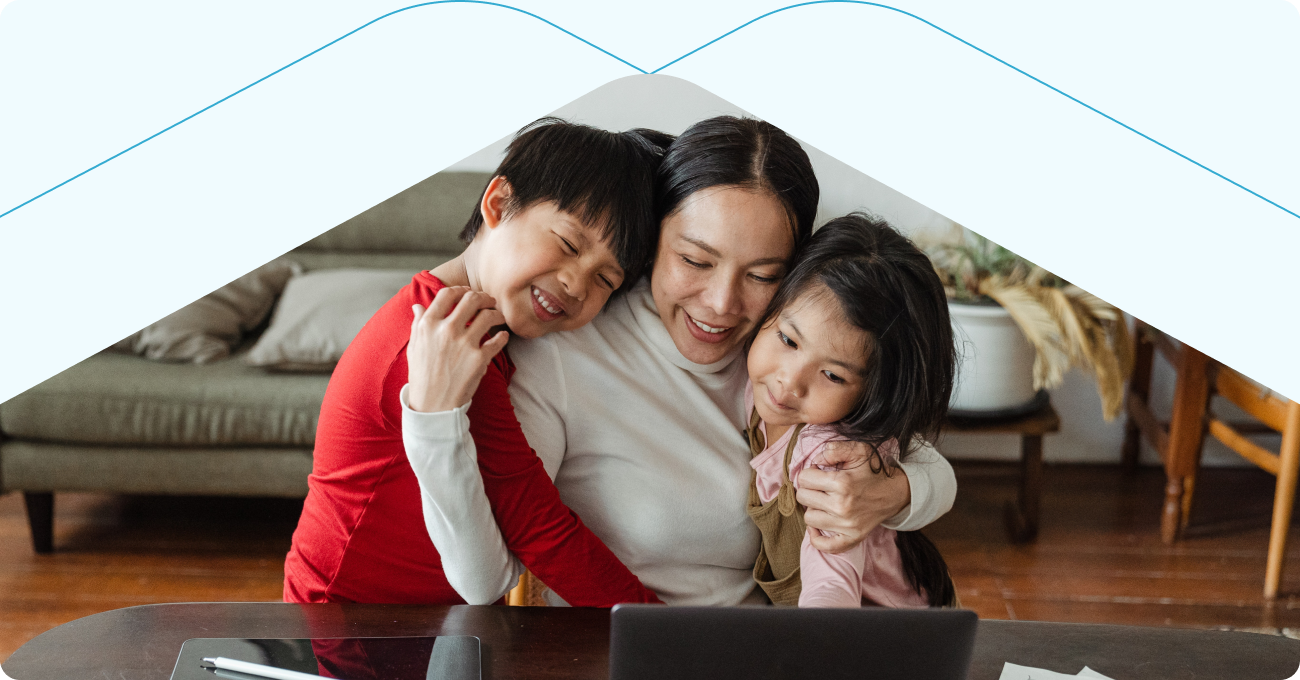 On this Global Day of Parents, we're discussing how employers can support working parents in your company. Here's how to shift norms and empower all parents to take advantage of parental leave.
There's no clocking in or out when you're a parent. Schedules aren't set in stone, deadlines aren't as flexible, and pressures can be unpredictable. Balancing family care on top of a career isn't easy, and the research shows that responsibilities are rarely balanced equally between parents, with women bearing the brunt of the work.
No one should have to choose between their career and their family. As employers, what can you do to make sure no one has to make that choice? Here's how to shift expectations and support working parents throughout their careers.
✅ Checklist of actions:
Develop an excellent family leave policy that goes above and beyond statutory requirements.
Model from the top to break stigma. If a senior team member has taken parental leave, encourage them to share their experiences.
Show working parents that their careers won't suffer by setting up equitable promotion policies.
Measure the experience of parents in your company.
How to build an excellent parental policy
If you want to empower all parents to take advantage of parental leave, first of all, you need clear guidance in place. A parental policy will anchor your commitment to supporting working parents in your company.
What are the core ingredients of a parental policy for startups? We suggest going a little further than UK government guidelines (🔗see here for more):
Here's what to include in your policy
💡 Important note: For a truly inclusive parental policy, these benefits should be accessible to all parents, no matter their gender. Also include those who become parents through adoption or surrogacy. Etsy's parental policy offers some great inspiration!
Here's how to shift expectations.
Senior staff can take the lead and show that taking parental leave won't harm anyone's career.

Leadership should demonstrate that taking time off for childcare is not an impediment to career progress. When a senior team member makes use of your parental benefits, ask them to share their experience in a team meeting or a blog post.

Set up an equitable promotion process to reassure employees that everyone gets a fair shot at advancement, no matter their personal circumstances.

People (especially men) worry that taking leave to care for families will harm their careers. They might be concerned that their skills will become outdated, they'll miss out on opportunities or they'll get replaced.

To assuage these fears, craft a promotion process that doesn't exclude working parents. Explicitly include parents in the promotion cycle and use an opt-out system where everyone eligible is automatically considered for promotion.

For extra transparency, develop a progression framework with clearly defined skills-based metrics so employees know where they stand. This shows that promotion decisions will be based on work-related skills, not personal commitments.
What else do working parents appreciate?
You have to go beyond formal policies to create a supportive work environment for parents. Here's what working parents at Fair HQ say benefits them the most.
Hayley Marsden – Head of Product
Hayley didn't have access to flexible work when their child was born. Now, as a parent to a teenager, flexible working makes life a lot easier:
"When my child was little, I felt the pressure of balancing work and childcare. If a last-minute meeting came up when it was my turn for the school run, I'd have to scramble to find someone to pick them up, or risk being seen as unreliable at work.

It was never about missing one meeting. It created a perception that affected my opportunities for pay and promotion. Now, with flexible working hours and objective metrics to assess my performance, I don't worry about those perceptions. The school run is just part of my calendar and I don't think twice about it."
Kate Pljaskova – CEO & Founder
Our CEO Kate balances being a new mother and leading a fast-growing company. She recently came back from maternity leave, and for her, support from the team made all the difference:
"Becoming a new parent is a joyful experience, but when I came back from maternity leave, I was worried I wouldn't be able to catch up with everything.

Thankfully, my team had planned ahead. They presented everything they'd achieved in the last quarter as well as the upcoming plans in an all-hands. And throughout my first week back, I caught up with everyone individually in coffee chats, helping me to get back to it without feeling overwhelmed. It's the small things that matter!"
Keep track of how parents in your company feel
This post has covered some of the obstacles parents typically face in the world of work. But context is everything — the story might be different in your company. The best way to know how to support parents is by measuring their experience at work.
Do parents feel they have equal access to opportunities compared to their peers?
Do parents feel that they get enough support from their managers?
Do parents feel respected and understood?
Fair HQ can answer these questions for you.
Backing it up
Behavioural Insights Team, (2021). Supporting men to take longer parental leave and work flexibly. Research report, in collaboration with Government Equalities Office.
Gatrell, C., & Cooper, C. L. (2016). A sense of entitlement? Fathers, mothers and organizational support for family and career. Community, Work & Family, 19(2), 134-147.
Kaufman, G. (2018). Barriers to equality: why British fathers do not use parental leave. Community, Work & Family, 21(3), 310-325.
Michelson, J. (2021). How Small Companies Can Offer Great Paid-Leave Programs. Harvard Business Review