The power of mentoring: How to be a great mentor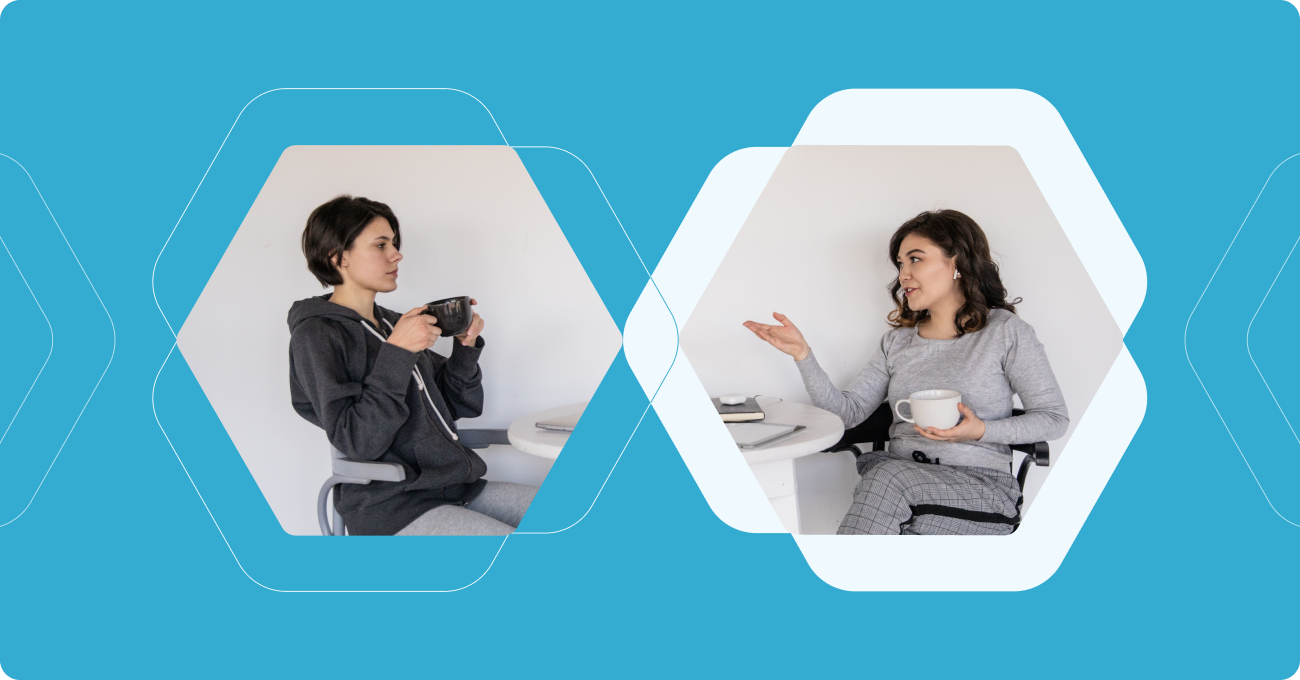 Have you ever had a great mentor, coach or teacher who challenged you to take on projects you weren't sure you could pull off? Who believed in you when you doubted yourself? By becoming a mentor, you can have that impact on your teammates too. Here's how to really make a difference and be a wonderful mentor.
Mentorships offer a whole host of two-way benefits. As a mentor, you'll be a reliable source of insider knowledge and help open doors for your colleagues. You'll act as a trusted partner for your mentee, helping them to navigate challenges that you crossed earlier in your career. And you'll have the opportunity to develop your own leadership and coaching skills whilst understanding the business from a totally new perspective.
Our previous post covered some of the long-term benefits of setting up a mentorship programme in your startup. But how do you actually make sure the partnerships flourish? Here is our guidance for mentors on how to best support your mentee so you both make the most out of the partnership.
Mentorships aren't only for the sake of mentees — there's a whole host of benefits to gain as a mentor too. Studies have shown that mentorships can enhance mentors' networks, stimulate reflection, and build coaching abilities.
What do you need to be a great mentor?
You don't have to follow a rigid structure and schedule to be a good mentor. The magic lies in your approach. Here are a few ingredients every great mentor should bring to the relationship.
1) Be prepared to dedicate some time
Mentoring is a long-term investment. Growth doesn't happen overnight — to see the most impressive results, your mentee will need continuous support. You'll want to regularly keep in contact and schedule meetings ahead of time so you don't lose touch.
This doesn't mean you have to meet every single week. Mentorship programmes vary in length and there's no one-size-fits-all. Even after the programme has ended, keep your door open and let your mentee know they can come to you for help.
2) Share your wisdom
What insider knowledge do you wish you knew early in your career? Which skills have you benefited loads from? Perhaps it's a productivity tip to run super-efficient meetings. Or maybe an ingenious workaround for bug solving. Even just an unwritten rule of how to do well in the company — this is all valuable knowledge for a junior colleague. Make sure to talk to your mentee to understand what skills or experience they'd like to develop next.
You can practice together in a safe space where your mentee is free to fail. Pretend to be a pushy customer or reluctant client so that your mentee gets a taste of how to resolve these issues. If you're sharing a technical skill, demonstrate your way of doing things and then present a realistic use case for your mentee to tackle. You can figure out solutions together — who knows — you might find new ways of doing things yourself.
3) Be flexible in your communication
Everyone responds differently to different approaches. One thing's for certain, to make the mentorship work, your communication styles should be aligned. Here are a few things to ask your mentee:
How do you react to off-the-cuff candid criticism?
How do you like to receive feedback? Do you prefer written or verbal?
And some things to reflect on yourself:
Do you prefer emails with written explanations or to talk through problems face-to-face?
Is it okay for your mentee to call you spontaneously?
What do you expect your mentee to prepare for the meeting? E.g. who will prepare the agenda? Who will follow up with action points?
Set solid expectations for communication together.
4) Provide a safe space to explore and experiment
As a mentor, you'll act as a sounding board for your mentee. When your mentee brings a problem to your meeting, listen carefully and give thoughtful advice from the vantage point of experience.
You'll know the ins and outs of the business, so you can help them see around corners. You can reveal new approaches and help your mentee approach tasks with confidence. Discussions should be confidential and non-judgemental so that your mentee feels comfortable sharing.
5) Leverage your power
One of the major benefits of mentorships that cross levels of seniority is getting your mentee access to senior networks. Make introductions and point your mentee in the right direction to propel their career forward. Is there an upcoming promotion that you have a say in? Do you have a seat at the table where stretch opportunities are allocated? If your mentee is up to the challenge, actively put them forward.
You can lend visibility to your mentee and fight their corner, especially if they're underrepresented at the top of the company.
6) Trust your mentee
Your mentee will bring their own experiences and approaches to the table. Even though you're ahead of them professionally, they may not want to follow exactly in your footsteps.
Don't impose your own way of doing things. If your mentee would prefer to tackle a problem from behind the scenes rather than raising the attention of the higher-ups, talk through each way of doing things, but leave the ultimate decision down to them. Emphasise that you trust your mentee to improve and succeed on their own.
Get off to a flying start in your first meeting
Think of your mentorship as an opportunity to build a genuine connection with your mentee. To do that, it's necessary to break the ice. In your first meeting, set some ground rules for the partnership and make sure to spend time getting to know each other too.
Being a good mentor doesn't mean you need to be available 24/7 to answer all of your mentee's worries. You also don't want the opposite problem, where your mentee feels anxious about taking up your time so you don't hear from them at all.
Set clear expectations upfront for the cadence of communication. What hours are you available? Can they email, text, call you unexpectedly? How often will you meet, and do they need to prepare in advance? (See above for more tips on setting communication expectations)
Here are some conversation starters for a first mentorship meeting:
What are you hoping to gain from having a mentor?

What types of work do you want to do more of, and why?

What skills, experiences or knowledge might help you achieve your career priorities? How can I help you get there?

In what areas do you crave more feedback?
What roles or responsibilities might you want to take on in 6 months, 1 year, 5 years?

Which parts of your work challenge you the most?

What did you learn this past year?

What is your proudest professional achievement?

Which work challenges excite you most? Why?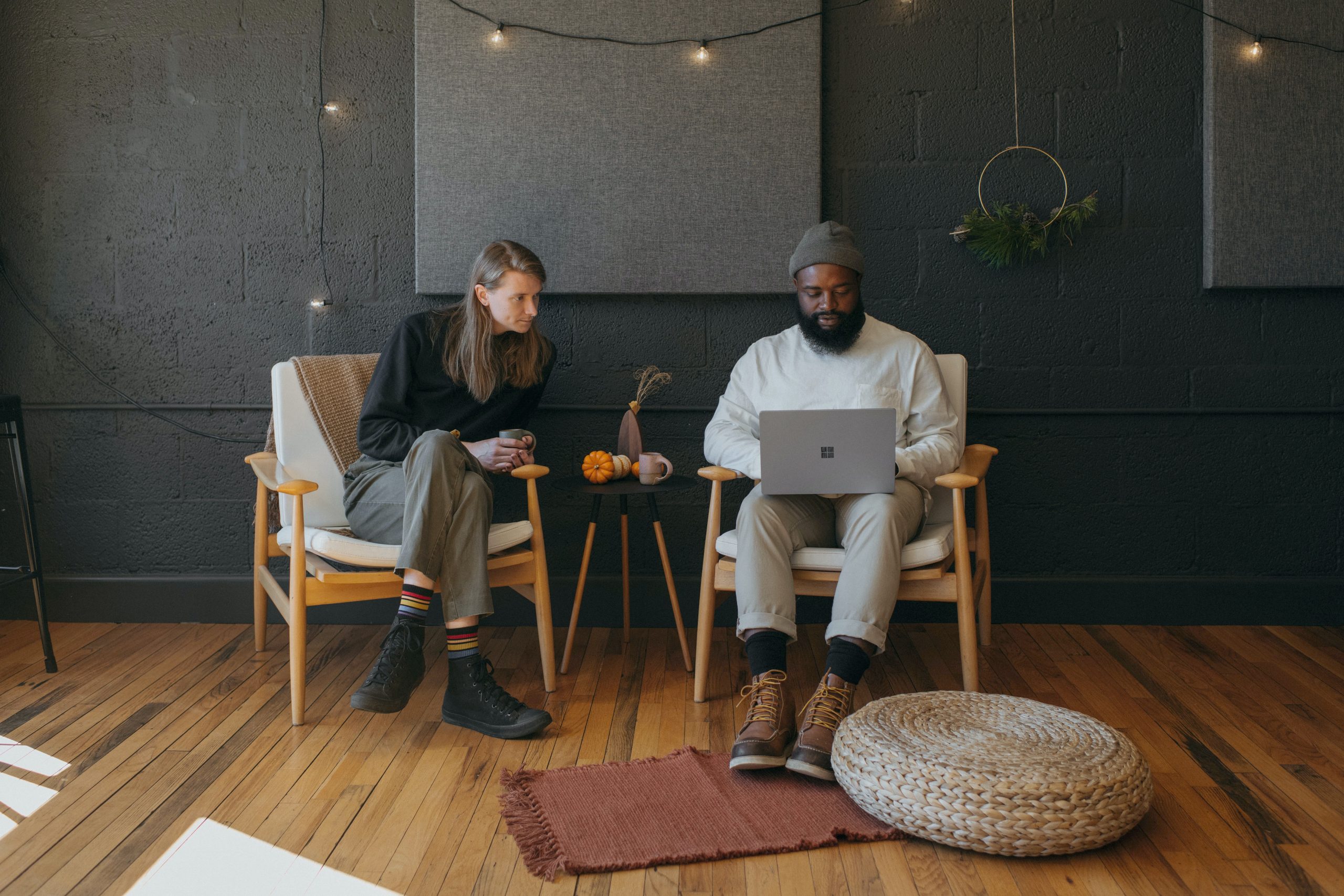 Setting goals for the mentorship
To track the progress of your mentorship, it's important to set some goals. Talk to your mentee about what they're hoping to gain — they should set the direction. Once you have a solid understanding of your mentee's aspirations, agree on a plan of how to get there.
Remember, goals don't have to be focused on developing technical skills. Mentorships are the perfect space to develop more human, soft skills that can't be learnt from a workshop or webinar. Whatever your mentee wants to focus on, help them drill down on a specific goal. Here are some examples:
Improve my confidence in developing and pitching new ideas.
Grow my professional network and connect with more people in the senior engineering team in order to gain visibility for my projects.
Once you've set a goal, together, reflect on how to achieve it. Explore the following questions:
What are the smaller intermediate steps that would help you achieve this goal?
Who in my network would be an interesting connection for my mentee? Who could they speak to, shadow or follow to learn more about being a [backend engineer, sales lead, etc.]
What training or activities would help build this skill?
Make sure to use this exercise as an anchor for your mentorship. Hold your mentee to their promises and regularly track progress over time.
Don't forget to keep track of what you've gained from the mentorship too! You might want to set your own goals for the mentorship and compare progress over time.
Mentorships are a continuous journey. As a mentor, you have a wealth of knowledge and connections to help your mentee grow. With continuous support, you can empower your peers to reach the same heights as you. Well done for stepping up to the mark!
Backing it up
Dinolfo, S. & Nugent, J. (2010) 'Making Mentoring Work', Catalyst
Moss-Racusin, C. et al. (2021) 'Boosting the Sustainable Representation of Women in STEM with Evidence-Based Policy Initiatives' Policy Insights from the Behavioral and Brain Sciences
Ramaswami, A., Dreher, G. F., Bretz, R., & Wiethoff, C. (2010). Gender, mentoring, and career success: The importance of organizational context. Personnel Psychology, 63(2), 385-405.
de Vries, J. & Webb, C. (2006) 'Mentoring for gender equality and organisational change' Employee Relations