What's new at Fair HQ?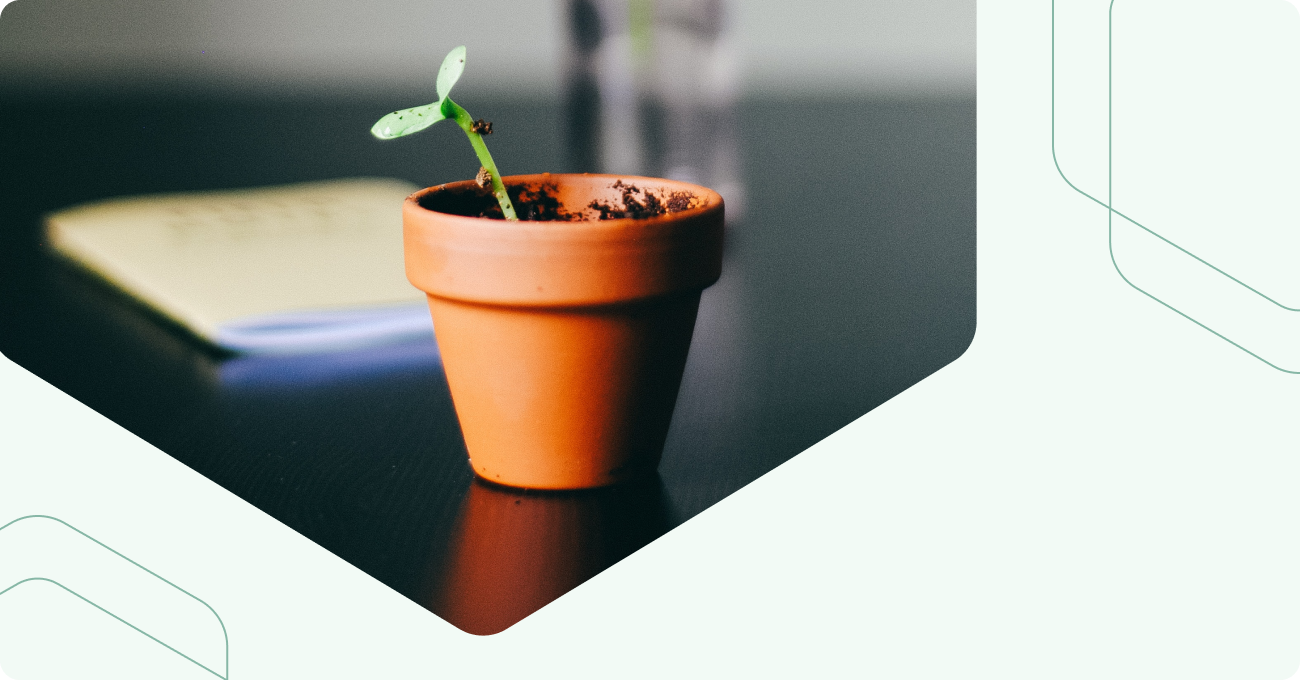 A lot goes on behind the scenes at Fair HQ. We've built new features, almost doubled our team and even released our very first Slack bot, all in the first quarter of 2022.
There are plenty of exciting new things to explore in the Fair HQ platform. At a glance…
We've released new Employee Insights in the Reports tab, so you can compare how different employee groups experience D&I in your company in more detail than ever before.
You can now educate and nudge your managers toward inclusive behaviours via targeted Slack Campaigns.
We've made it easier than ever to pinpoint areas for improvement, develop a plan of action and embed your D&I. Let's take a closer look at what's new at Fair HQ.
New Employee Insights
The Fair HQ platform already gives you access to data-informed scores, benchmarks and insights to visualise your diversity and inclusion progress across the business. We show you how your employees feel across 5 dimensions of inclusion, how your internal processes contribute to equality in your workplace, and the representation of different groups that make up the diversity in your company.
It's now even easier for you to dive deeper into the experiences of specific groups in your company. With the new insights, you can compare the inclusion and equality experiences of employees across:
Departments in your company
The countries employees are based in
Levels of seniority
Demographic groups (of 5 or more people) that make up your company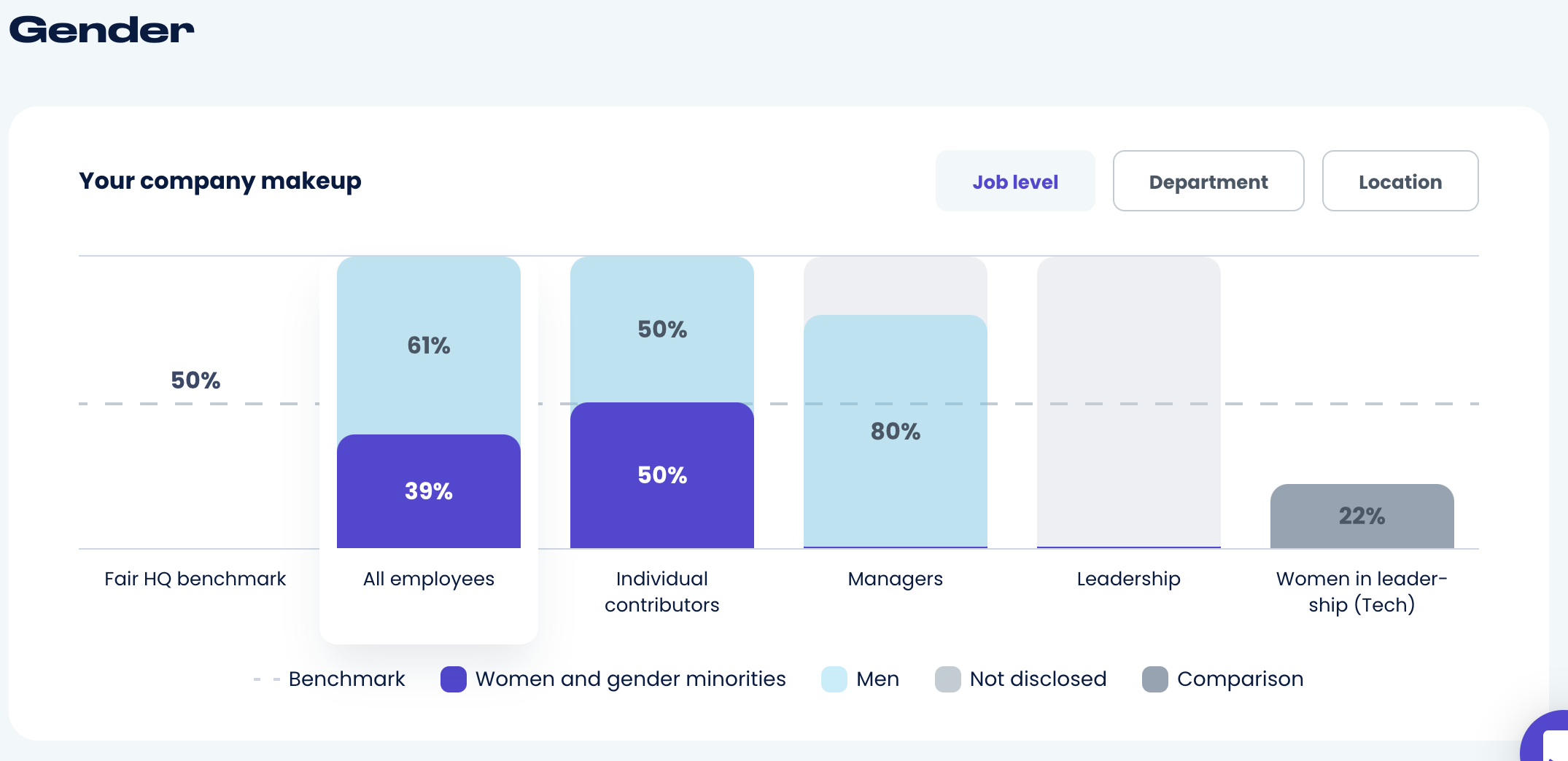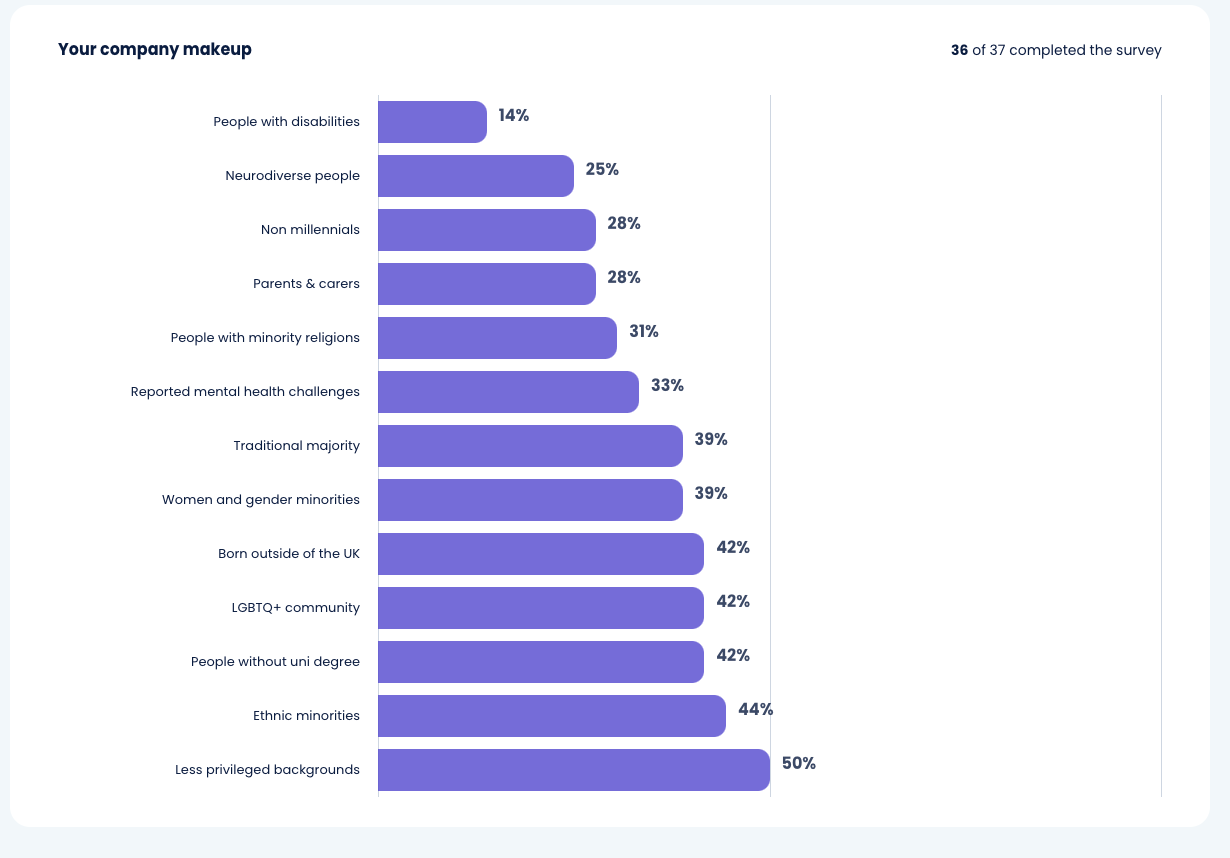 What can you discover in the new Employee Insights?
Let's say that you're seeking to improve your scores for Performance in Equality. Overall, you're scoring 4.6. At first look, you might assume this means you need to introduce some changes to the performance review process across the whole company.

But when you open up the department reports, you reveal the full picture. In fact, employees across Marketing and Development are scoring highly for Performance — between 7 and 8. The Operations team though is scoring more negatively, pulling the overall score down.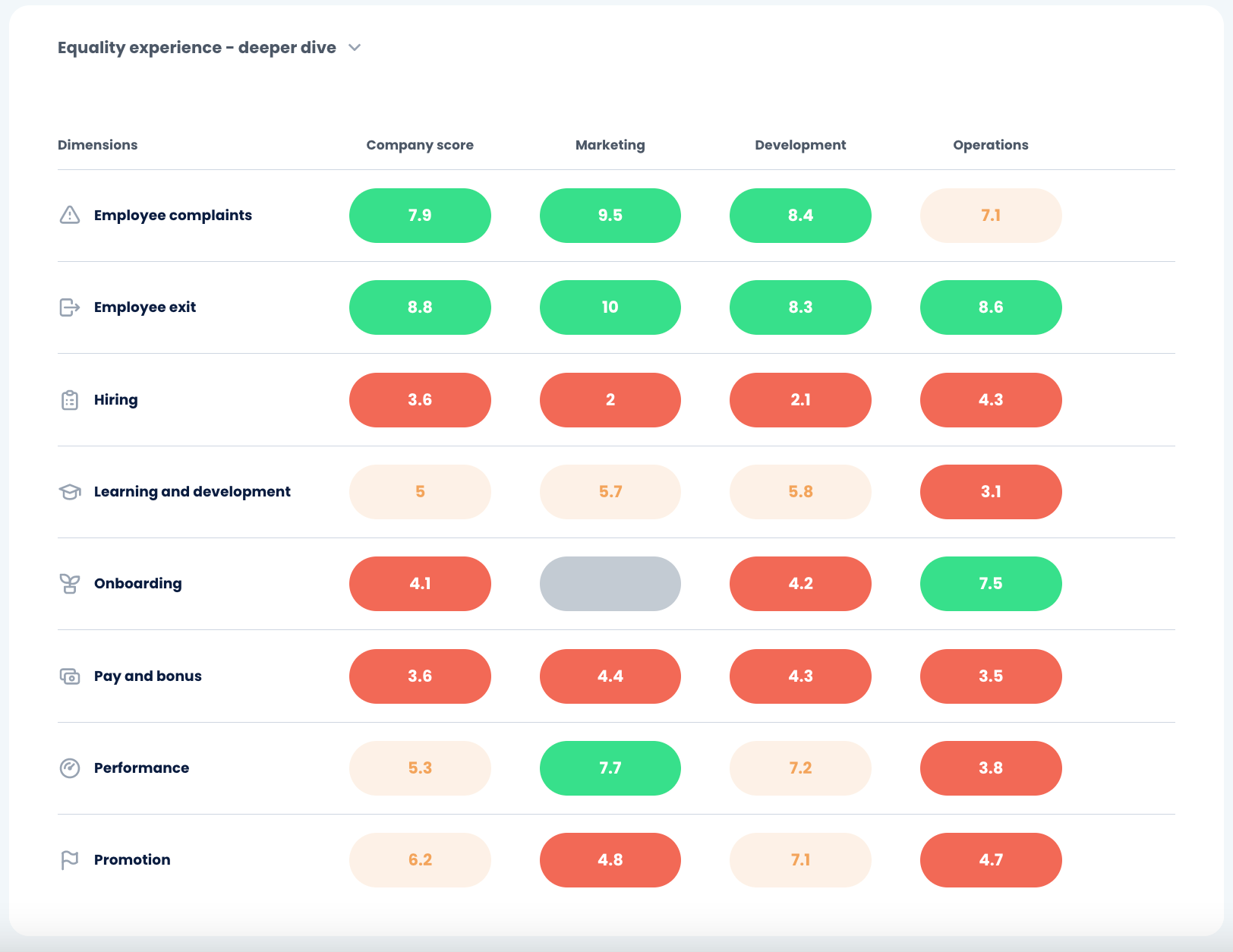 This suggests that there's a discrepancy in how performance reviews are run in the Operations department. You probably need to update your policies and refresh managers in the Operations team on the process, and we have recommendations to help you.
Note: Department labels are totally customisable — you define your own during the Fair HQ audit. No need to search for 'Robotics Engineering' or 'Department of Time Travel' in an endless drop down list!
Fair HQ Slack Campaigns
To truly embed diversity and inclusion in your day-to-day, managers have to be closely involved. And they often need continuous guidance and support to implement the changes.
With Fair HQ Campaigns, we're making it easier to embed inclusive behaviours and engage your managers with D&I on an ongoing basis. You can now send D&I nudges directly through Slack to help managers embed inclusive behaviours.
Small changes add up to huge shifts that steer your company towards inclusion. Our Slack Campaigns send targeted nudges backed by behavioural science to help managers improve their daily processes. Instead of writing your own templates, instructions or content to make change happen in your company, Fair HQ takes care of the hard part for you.
What topics do the Campaigns cover?
There's a range of Campaigns to choose from, targeted at your D&I priorities. Looking to help managers set up inclusive meetings? We have a Campaign for that. How about empowering managers to give high-value performance feedback? We've got it covered. There are Campaigns to help embed inclusive hybrid team dynamics, avoid common biases in hiring, build a culture of belonging and much much more.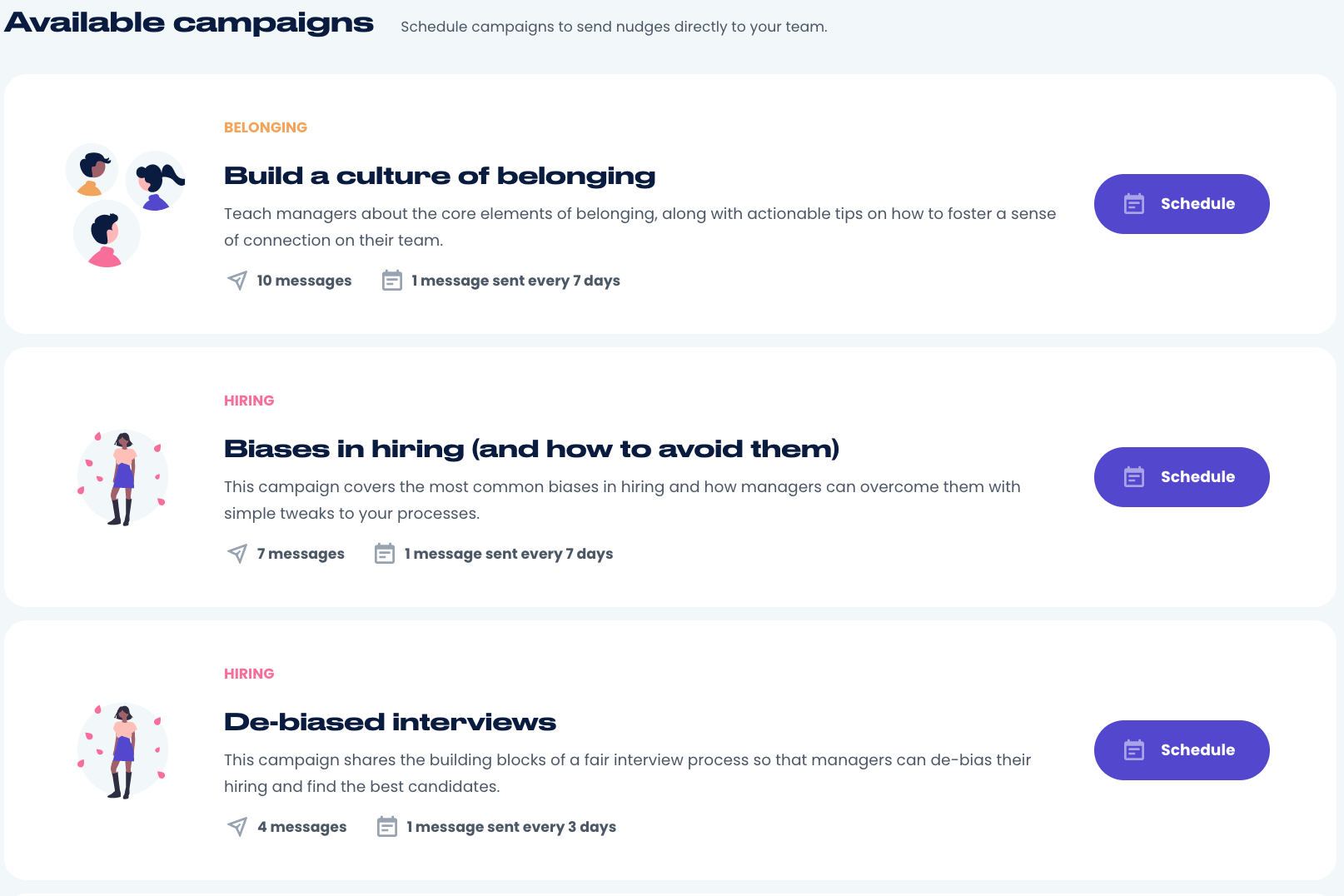 Each Campaign includes a series of nudges sent directly to your managers' Slack channel, containing tips, examples and instructions to embed inclusive behaviours. Just install our Slack bot, schedule a Campaign and we'll take care of the rest. Open up the conversation and watch inclusion flourish across your company.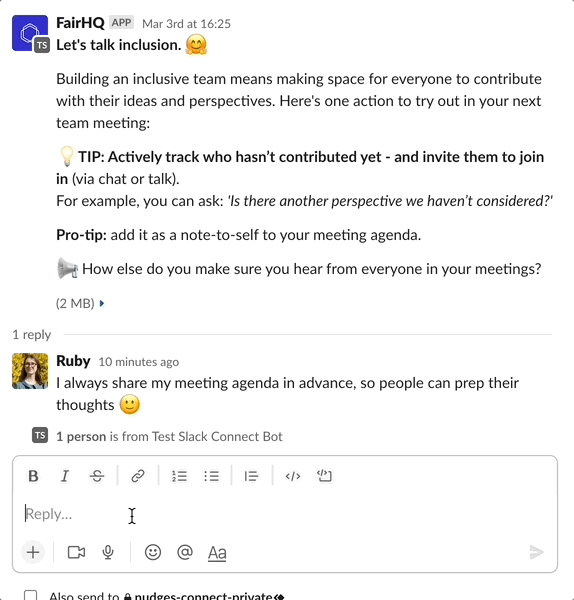 Watch this space…
We're constantly innovating and improving to make it easier for you to grow a diverse & inclusive business. We've got plenty more features in the works, so stay tuned for more updates on how Fair HQ is growing in 2022.
In the meantime, if you'd like to find out more about how Fair HQ can help you embed D&I…