How AlbionVC developed a mental model for D&I and set a strategy for change.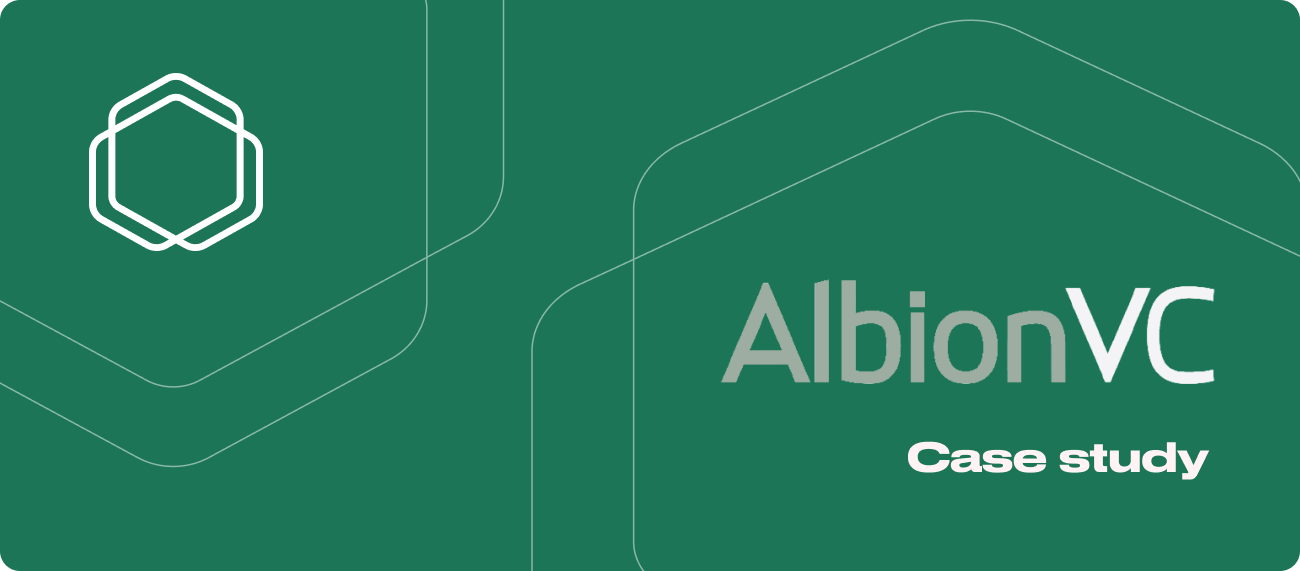 AlbionVC started using Fair HQ in March 2021. They wanted to gain a deeper understanding of where they were at when it came to Diversity and Inclusion, and what they could do to advance. We talked to Katya Pogudina, the Head of Marketing at AlbionVC, about their D&I journey so far. Katya is currently leading ESG efforts at AlbionVC, of which Diversity & Inclusion are core tenets.
AlbionVC
Location: London, England
Size: Under 50 employees
Industry: Venture Capital
What they do: With over 20 years' experience in technology investments, AlbionVC is building the future of enterprise and healthcare. Their investment focus includes B2B software, healthcare and deeptech.
What was the challenge?
AlbionVC had previously worked with D&I consultants and organised one-off training sessions for the team. These sessions opened their eyes to the importance of D&I, but didn't get them much closer to knowing how to improve.
AlbionVC was missing a high-level strategy to align their vision and focus their D&I work.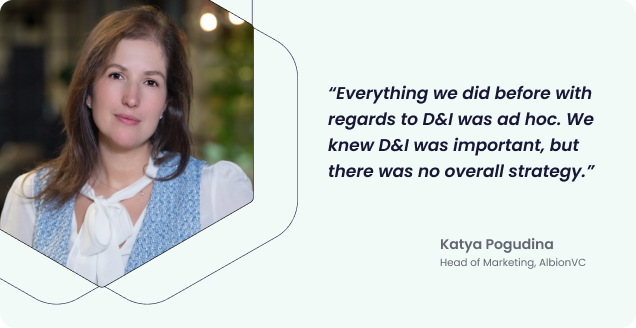 What made AlbionVC decide to use Fair HQ?
AlbionVC is a science-driven team, so they wanted to make sure their D&I strategy had backing behind it. There's so much advice out there for businesses, they didn't know what to start on. Which actions would truly move the dial? Which processes anchor equality? What behaviours actually have a tangible impact on inclusion?
The team knew they wanted to go beyond one-off training sessions and make long-lasting changes to D&I at AlbionVC. To do that, they needed a tool that would tell them exactly how they were doing, how they compare and provide the insights, data and resources to drive change.
Fair HQ was the answer to their needs. We provide the AlbionVC team with scores, benchmarks, insights and recommendations to improve D&I all in one platform. With recommendations backed by science and laser-focused on AlbionVC's priorities, Fair HQ provides step-by-step guidance on what to embed to bolster D&I.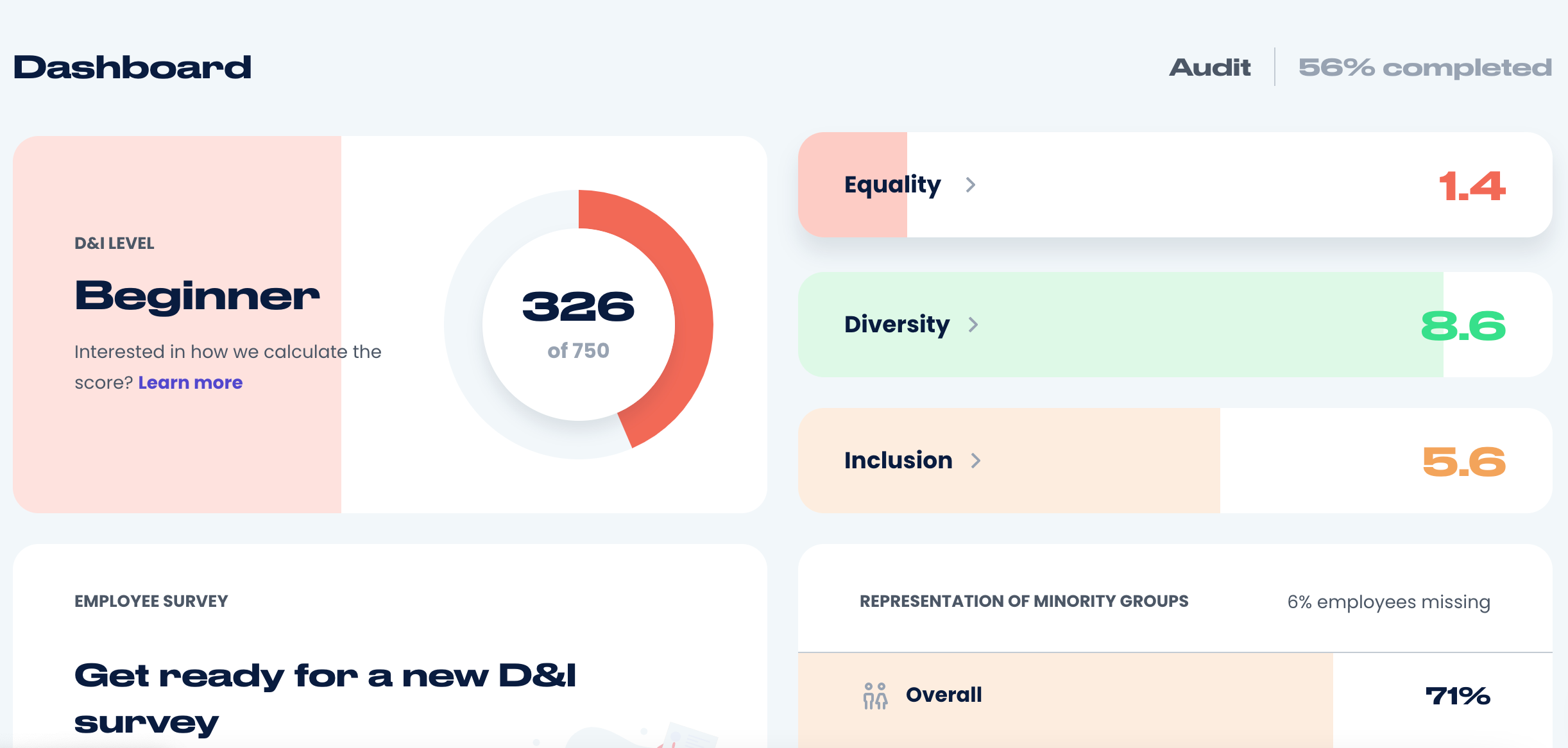 A snapshot of the Fair HQ dashboard. (Note: this is not AlbionVC data).
Fair HQ also measure the impact of AlbionVC's D&I work over time. By regularly updating priorities and tracking progress, their D&I strategy remains relevant to the ever-evolving needs of the business. Fair HQ insights provide a strong business case for D&I that employees and leaders can get behind.
You can read more about the Fair HQ product here.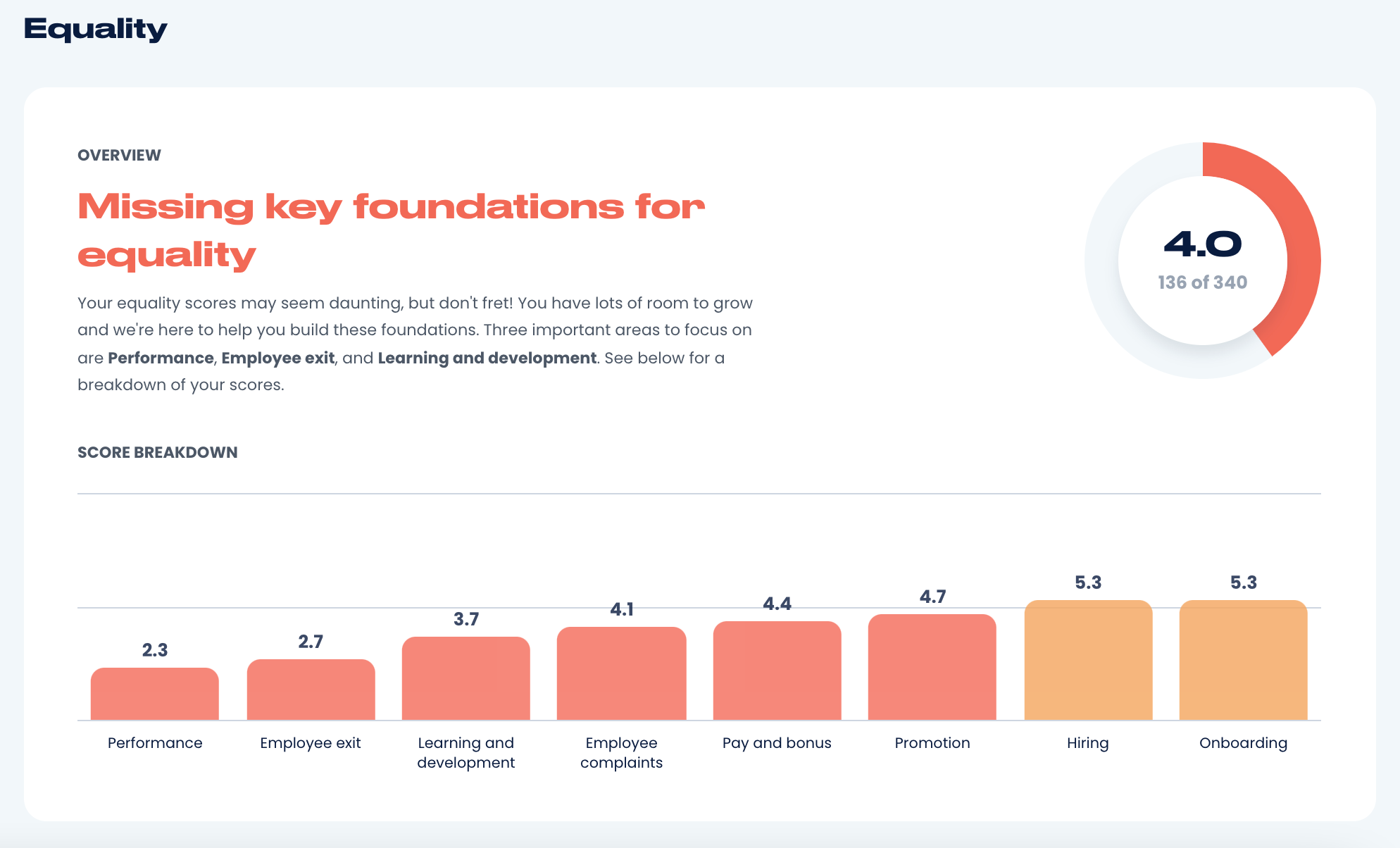 Fair HQ Equality dashboard (Note: this is not AlbionVC data).
What has AlbionVC achieved since using Fair HQ?
Here are the key outcomes AlbionVC has achieved so far by using Fair HQ. And of course, this is just the beginning.
⭐️ Using Fair HQ has given AlbionVC a mental model of D&I that resonates with the whole team. They've aligned their approach with their company goals and defined what D&I means to the business.
🎯 Thanks to the scores, benchmarks and insights provided by Fair HQ, AlbionVC have clear short-term and long-term goals for D&I along with an evidence-based strategy to reach them.
🚀 AlbionVC have already made plenty of impressive changes to their day-to-day processes and behaviours with guidance from Fair HQ recommendations. These include:
Updating their hiring process. AlbionVC now blinds incoming CVs at the start of the recruitment process to minimise bias (see a snapshot of the recommendation in the GIF below).
Tracking diversity throughout the hiring funnel, and through the deal flow, so that AlbionVC can keep on top of trends and make sure diversity is prioritised.
Writing their new D&I policy and D&I statement to anchor their work. These documents outline why diversity & inclusion are so important to AlbionVC and sets their agenda for achieving their goals.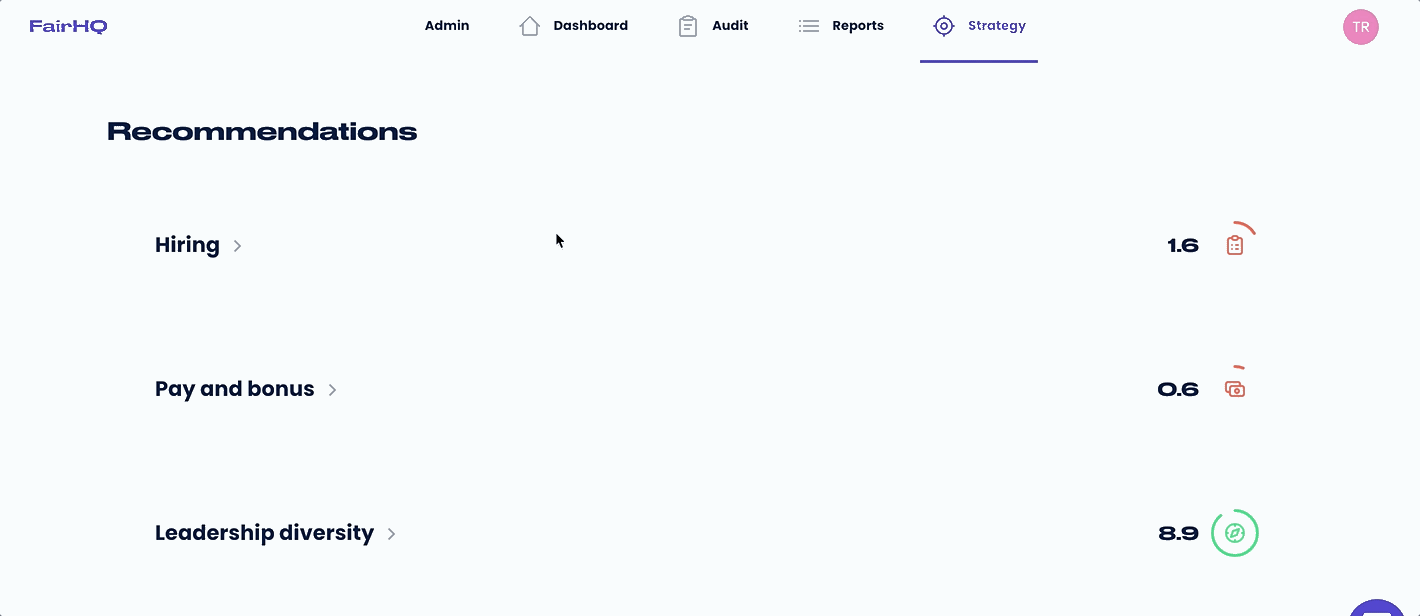 A peak at our recommendations.

Their next steps
The AlbionVC team is committed to continuing working on their D&I and wider ESG initiatives. Their mission is to find, invest in and empower the next generation of startups that will change the world for the better.
By embedding Diversity and Inclusion into the company's DNA, AlbionVC sets themselves apart from other funds, allowing them to spot gaps in the market and attract a diverse group of startup leaders that otherwise fly under the radar.
Katya and the team at AlbionVC are committed to pushing forward and keeping the momentum high. And Fair HQ makes it crystal clear for them to see where they are now, where they want to be and exactly how to get there.
We couldn't be happier that AlbionVC has chosen Fair HQ to help them along their journey in the upcoming years.
Our take on the process…
"The venture capital industry has been known to lag behind when it comes to diversity and inclusion. This was confirmed in Atomico's recent State of European Tech report, which revealed that only a fraction of capital is distributed to underrepresented founders. To mention a few stats for 2021 – white founders raised 89.1% of the capital, while only 1.8% went to Black founders and a measly 0.7% to Black women founders.
We know we can do better, and AlbionVC agrees. They're setting the agenda for change internally as well as for the industry. I'm really proud that AlbionVC joined almost a year ago as one of our first private beta customers. They're not afraid to call out the elephant in the room. They've been honest and transparent with their team about where they are now and what they need to work on.
AlbionVC are a big inspiration for us as well as other VCs. Let's hope that many will follow and we can change the VC & tech industry for the better."
-Kate Pljaskovova, Founder & CEO, Fair HQ